HLC Spring 2023 PREBOOK is NOW OPEN!
HLC is happy to announce that the SPRING 2023 Prebook is now open, with many new products and innovations that you (and your customers) will surely love.


Place your SPRING 2023 prebook order now and until 15th September for a %5 discount! (200€ order minimum)


Orders can be split in two different delivery dates without losing discounts by product quantities:

                  
                    -  25th February

                    -  25th May


In other words: You can place 1 order and have it delivered in the two different dates mentioned above, and you will not lose the quantity discount.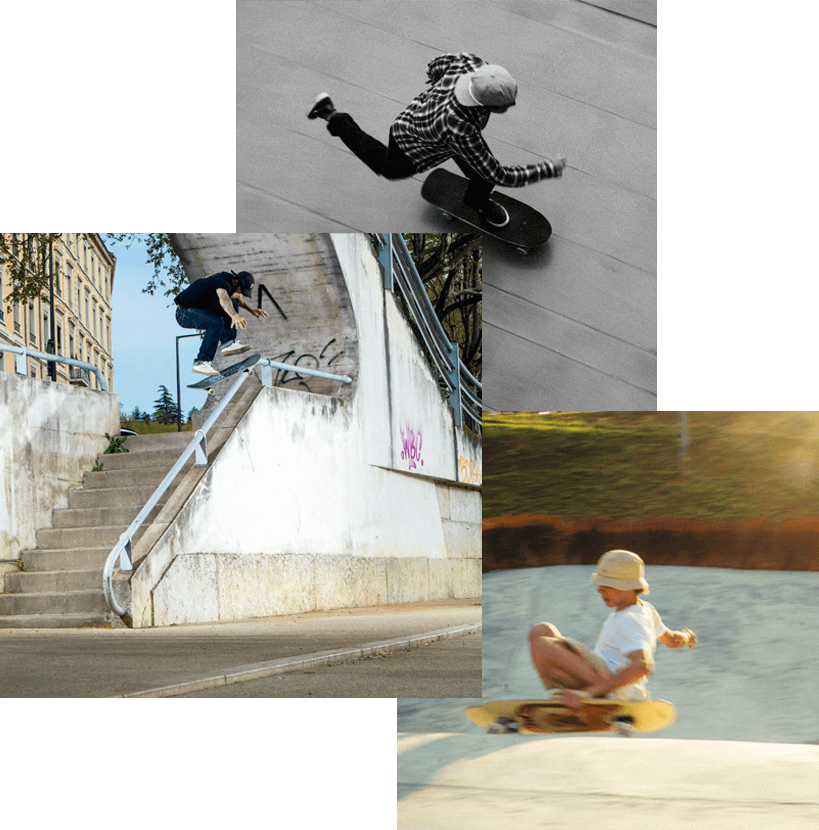 BUT WHAT'S NEW AND FRESH?
We have worked so hard this year and we're proud to present you all of our fresh news. Read carefully as you'll be impressed
CLICK ON THE PICTURES OR PRODUCT NAMES TO SEE THE PRODUCTS ON THE B2B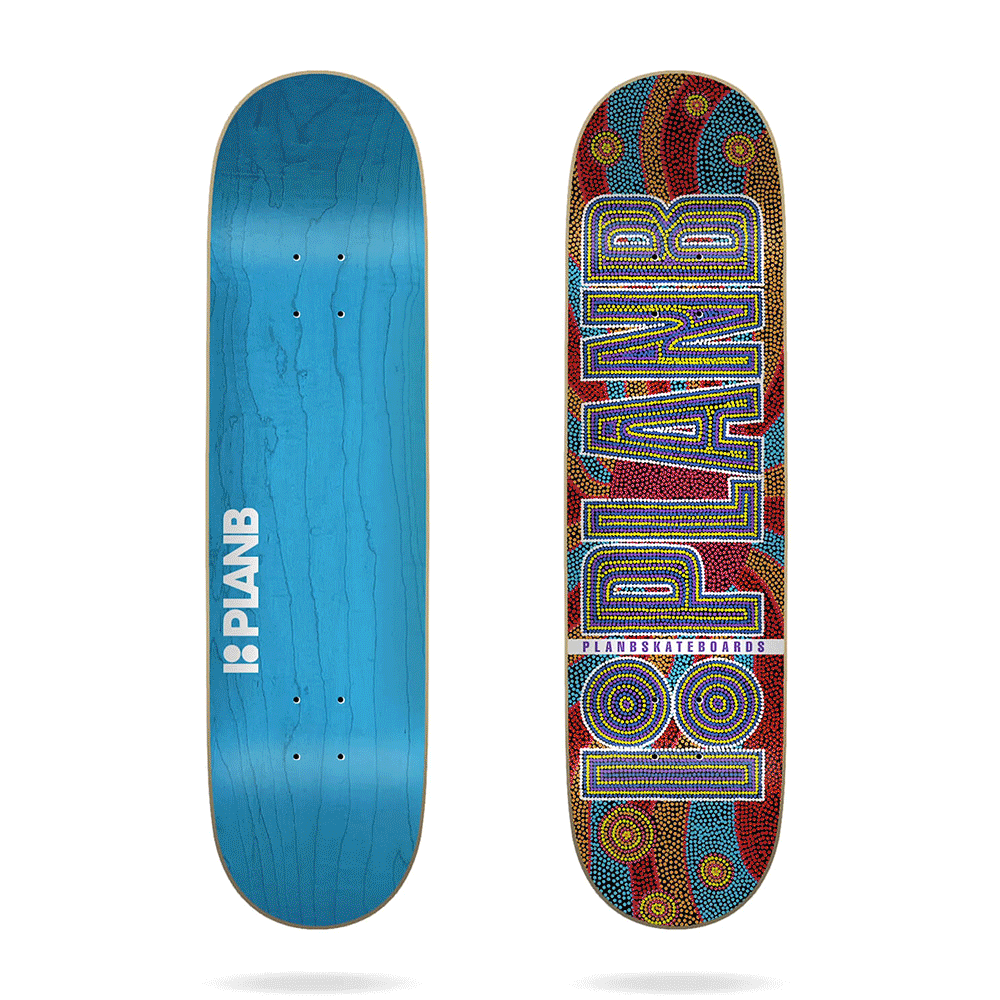 Wider Shapes


We have included wider shapes all over the catalogue to meet the needs of the current skate scene. 
Quick Strikes 


We're launching different One Off Special Edition PLAN B decks during the campaign. Re-issues of the most legendary PLAN B decks, including the Jeremy Wray iconic board.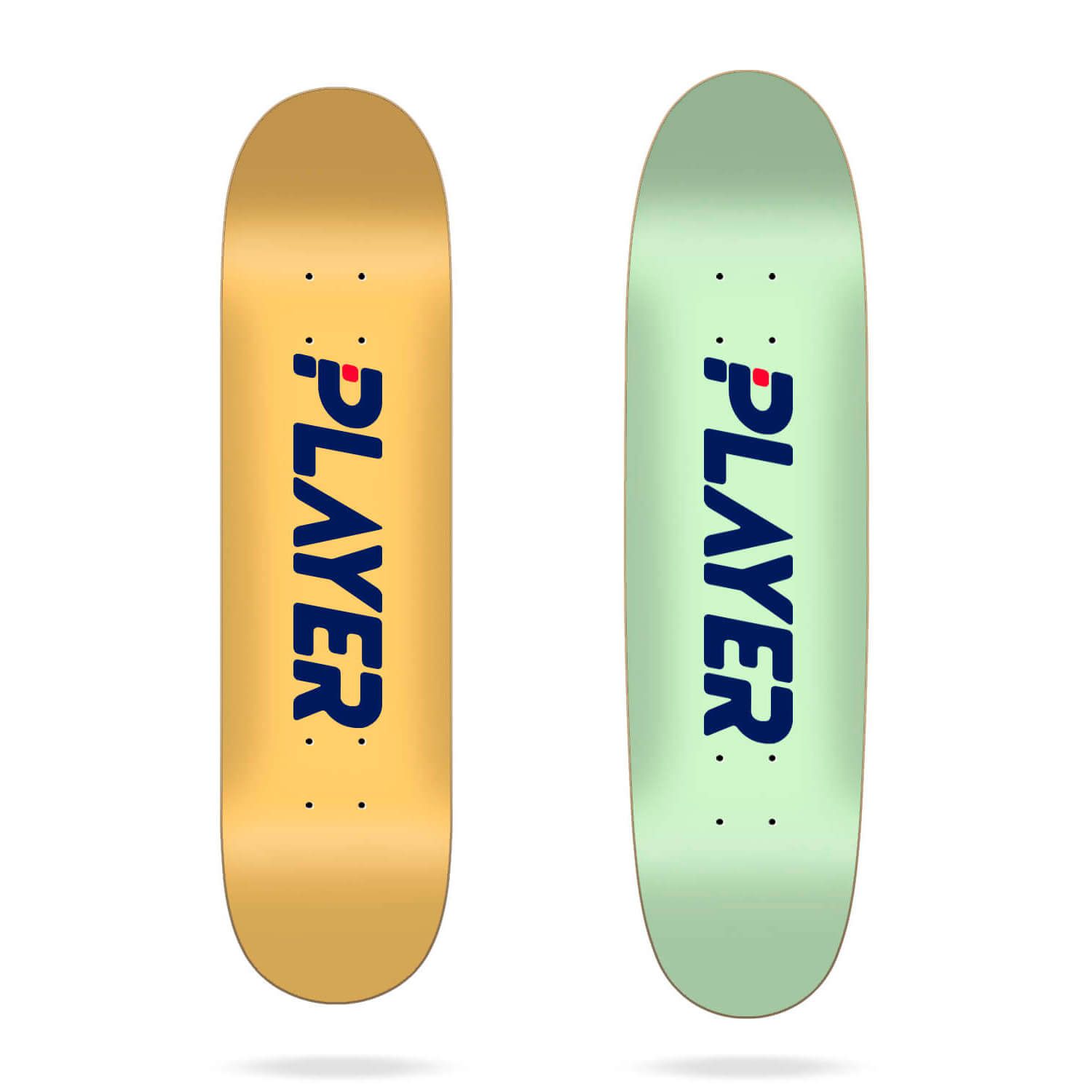 NEW Player Mini Shape & Mold
Player Mini Shapes! Easy to learn with and fun for experienced skaters.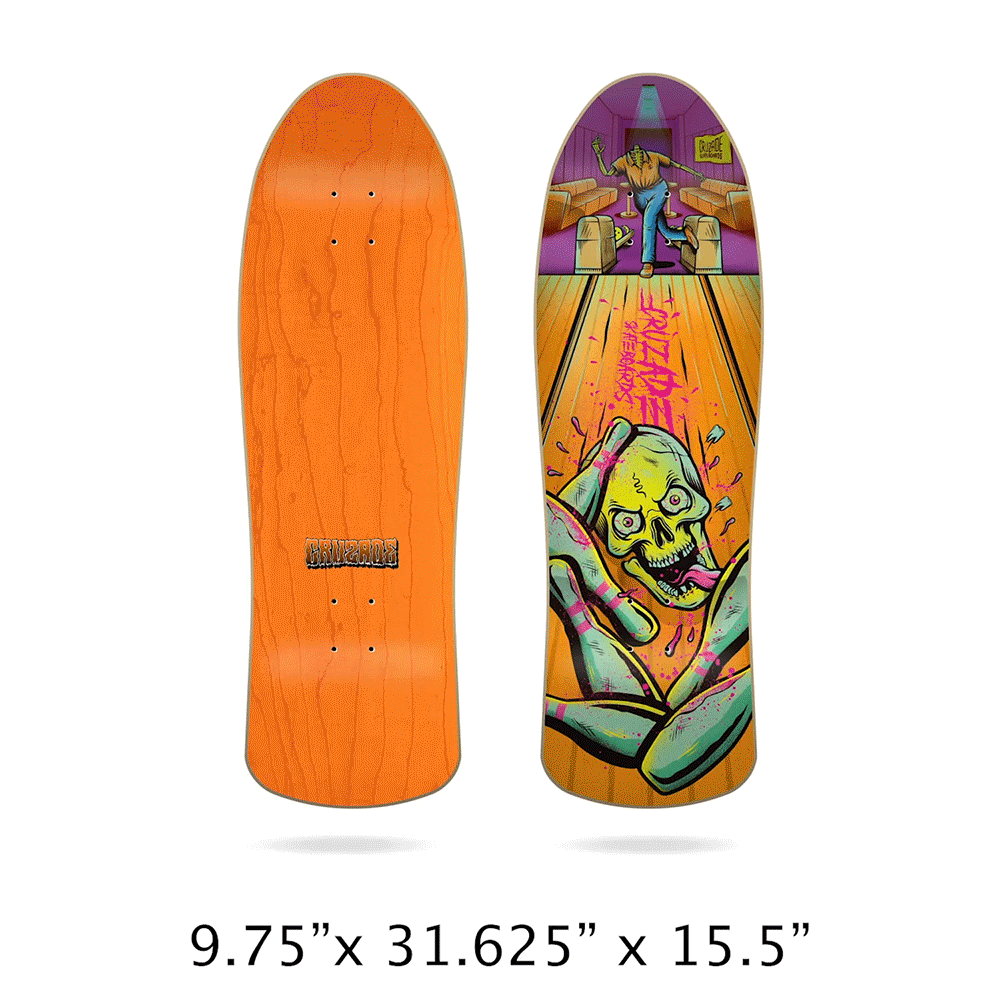 NEW Oldschool Shape & Mold
Colorful crazy designs on Oldschool shaped decks. What are you waiting for?
NEW Shaped Mold & Shape
Designs that will attract gazes at the Skateshop, now available as mini decks as well.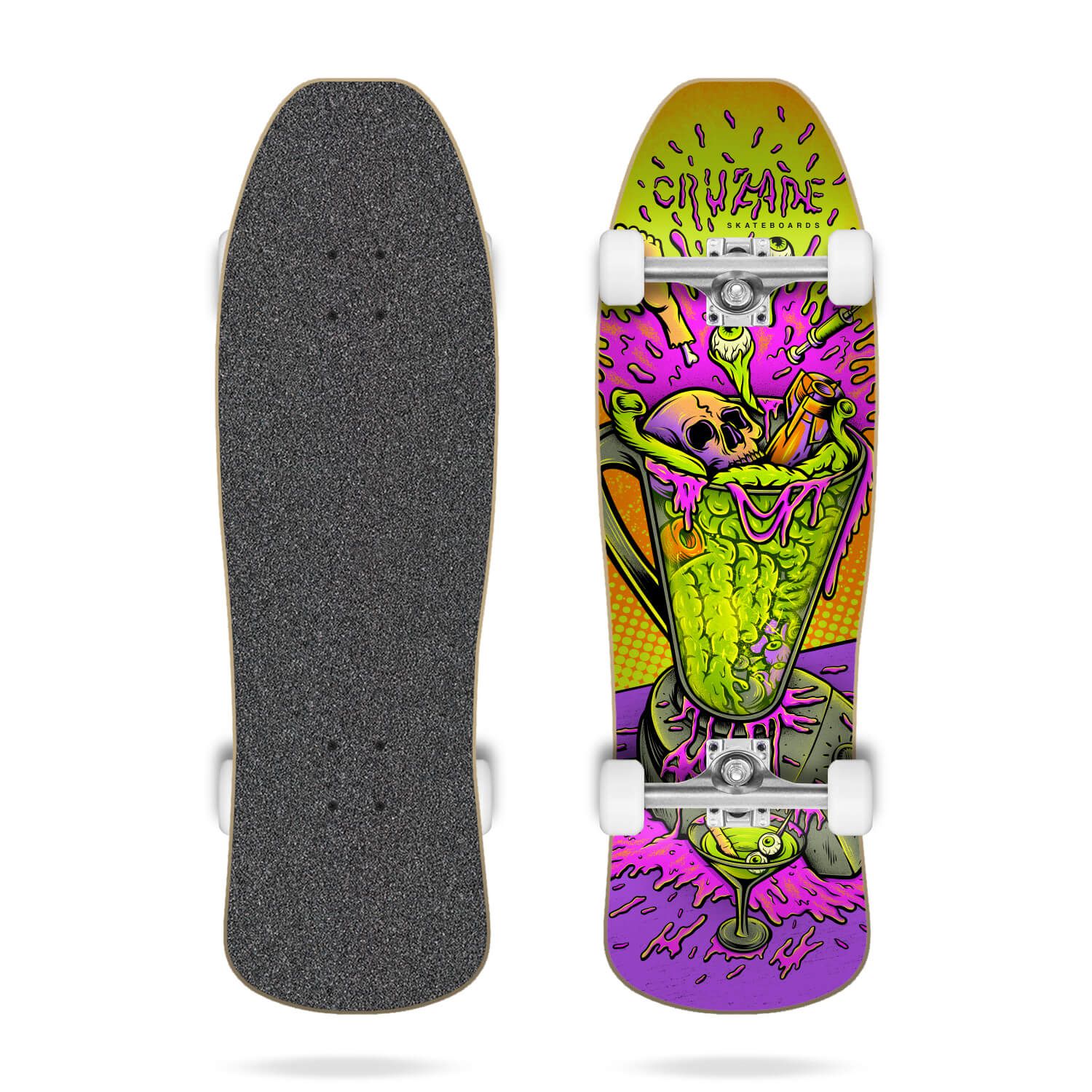 NEW Shaped Completes
The coolest completes out there!
The NEW ERA of IRON
First 100% European Manufactured Skate trucks. Casted and pampered in the Basque Country, Northern Spain.
4 years of constant research of development result in these top-notch Skate Trucks.  
A perfect balance between turning and functionality brought by our new truck geometry and approved by our riders.
We burnt our weakness away like a Phoenix rising from the ashes. Well, that's too cheesy, but we are so hyped about these new trucks and you got the point. 
4 available sizes, in 3 different colors: 129mm, 139mm, 149mm and 159mm. Semipolished, White and Black.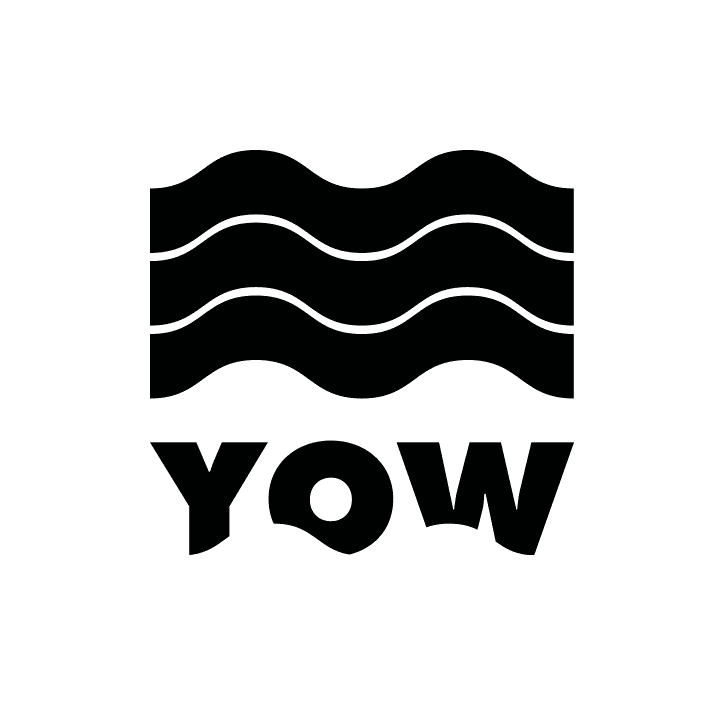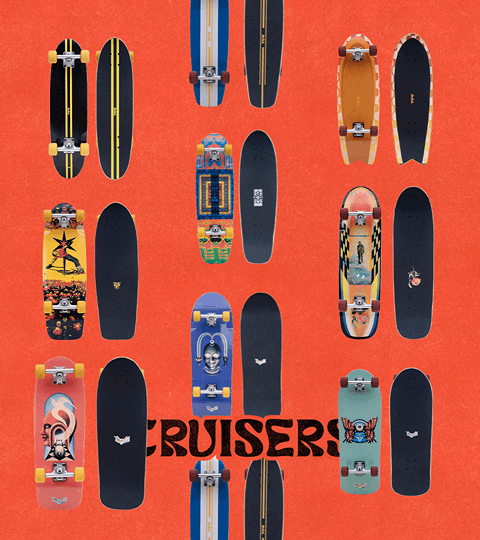 NEW Cruiser Line


Our first cruisers line of 9 models merges our passion for skateboarding & surfing together in a way we hadn't done before. An ode to skateboarding as it was seen and felt in the 70s, with a bit ouf our surfskate essence.
Our new patented Legasee Trucks allow you to carve deep and even pump almost as you would do with our surfskate system and at the same time it brings you enough stability to push with ease and lightness to execute the vast majority of skate tricks in ramps and flatground.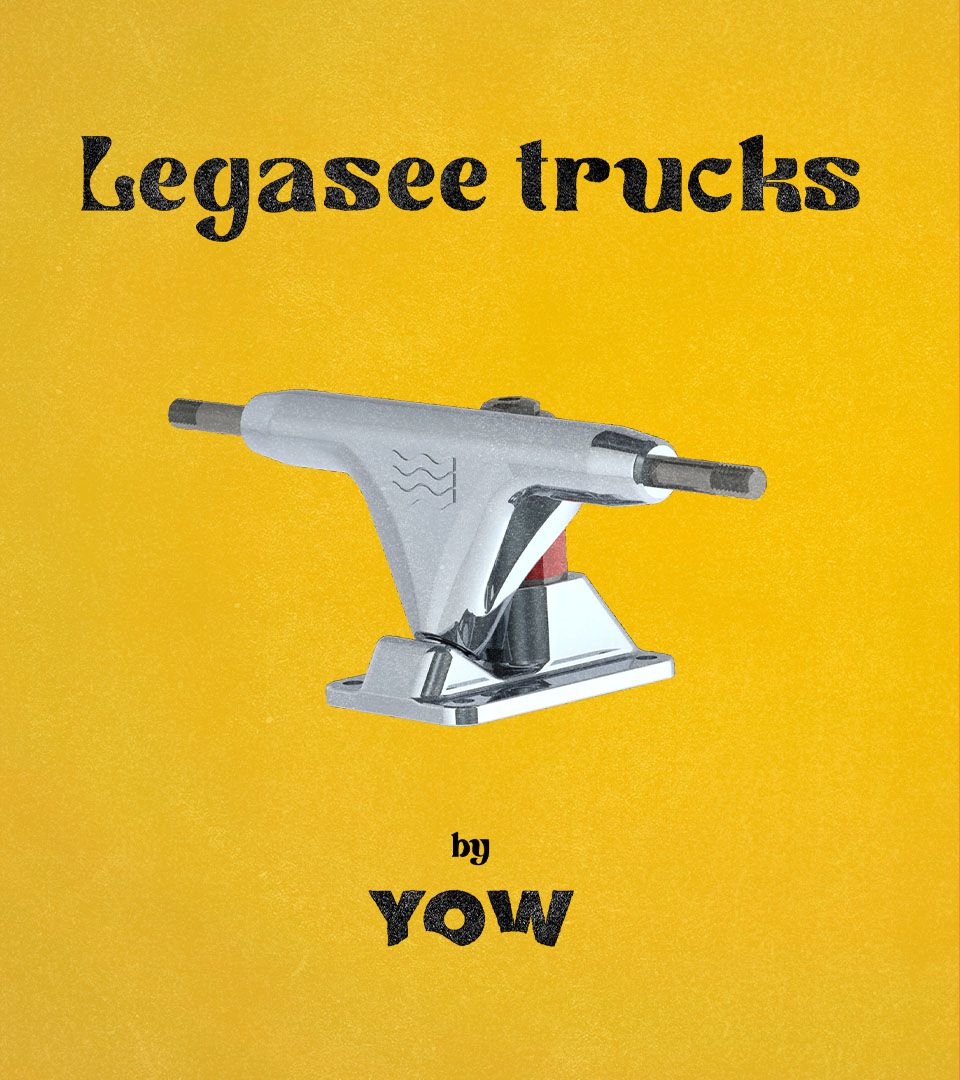 NEW LEGASEE Trucks
 If our surfskate system and a standard skateboarding truck had a baby, that would probably be the Legasee trucks. 
We have taken the best of both worlds and created a really versatile and extremely fun skate truck that you can use to carve, pump, skate a bowl, or pretty much anything that comes to your mind.
With it, we are presenting our very first cruisers line mounted with Legasee's three available sizes: 129mm, 139mm and 149mm.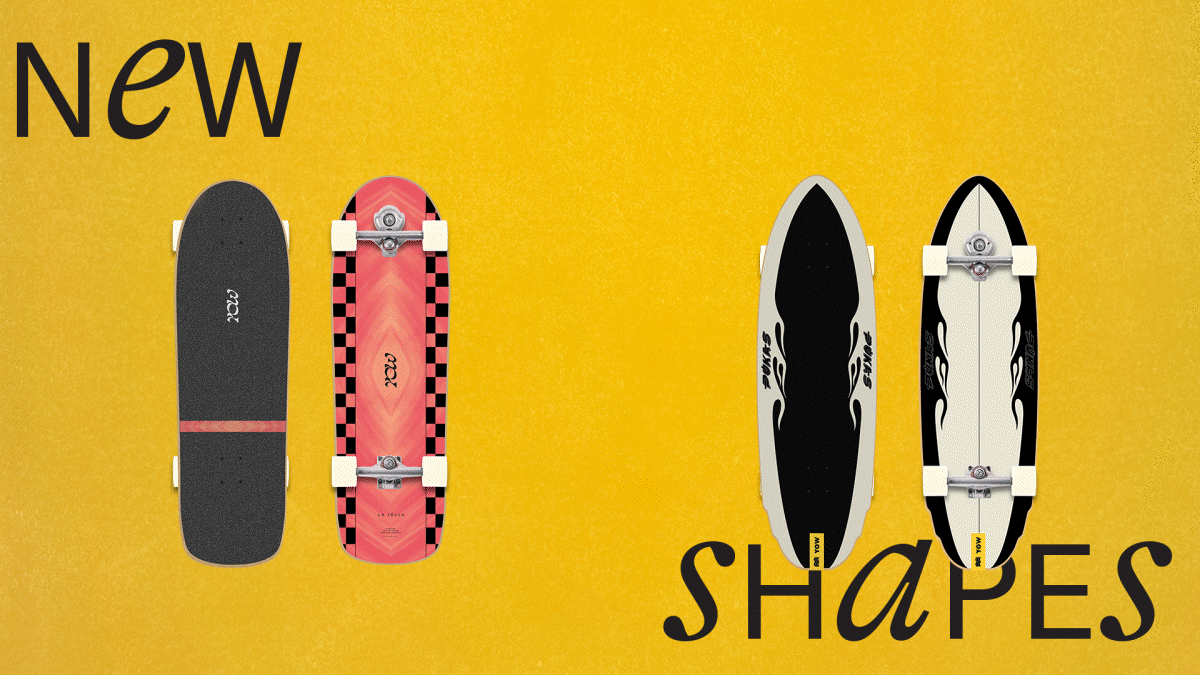 NEW Surfskates Models
We added 4 new surfskate shapes to meet the needs of those who couldn't find their perfect match in our catalogue.
KIRRA with the shortest wheelbase, LOWERS with a rounded shape, LA JOLLA with a long wheelbase and the new PUKAS FLAME to replace the PLAN B.
You have probably noticed something different in the LONG ISLAND logo above, right?
Well, LONG ISLAND comes with a new image for 2023, and plenty of news as well: A wide range of boards, new design line, and a new Surfskate Series!
LEAN TRUCKS is here to offer you a whole new gliding experience! 
Coming out with 2 innovative trucks: the LEAN SURFSKATE Truck and LEAN RKP Truck.
LEAN SURFSKATE TRUCK

The LEAN SURFSKATE Truck is a torsion surfskate system that works with bushings and ball bearings inside.
Steady, smooth and responsive are the words that best define this miracle of a truck. Easy to learn with and fun to ride. 
The LEAN SURFSKATE Truck is the culmination of various months of research and development in order to improve the surfskate feeling of the LONG ISLAND surfskates. The result is such an special and performatively speaking unique truck, that it deserved to be part of a brand like LEAN.
With an industrial but yet elegant look, the LEAN RKP Truck has been created to offer a great turning radius without compromising the stability needed at high speeds. After many years of experience riding all types of boards and trucks, our team succeeded to come up with a product that unites all their needs into one single truck system, built to perfection and with the possibility to fit all kinds of boards.


The result is a sturdy, functional and aesthetic truck.